Bondex products for insulation applications.
Featured Product from Bondex, Inc.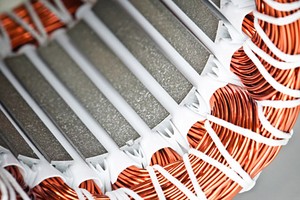 Electrical Substrates
Bondex manufacture products used by the electrical industry for insulation applications. Predominately these materials are used in combination with films as insulation composites for motors and transformers. We also manufacture materials suitable for various wire and cable wrap applications.
Watch>>>Virtual Tour of Bondex, Inc capability at our site in Trenton, South Carolina
Bondex
Founded in 1997, Bondex produces specialty nonwovens for a wide range of discerning customers who value innovation, quality and differentiated nonwoven fabrics which meet specific performance requirements. As a proud member of Andrew Industries Limited, we invest in technologies to support sustainable business relationships with our customers