Vibration damping gaskets
Featured Product from Boyd Corporation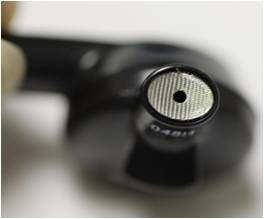 Noise, Vibration & Harshness
Many products will produce unwanted noise and vibration under normal operating conditions. This excessive noise and vibration, also known as NVH, is often interpreted as poor quality and can negatively impact consumer perception. It also negatively affects desired performance of the device through accelerated wear and tear, decreased efficiency, or in extreme cases, shortened product life through mechanical failure. Control of these noise, vibration, and harshness (NVH) issues often fall to a variety of add-on treatments applied to a product's structure with the goal to: absorb or block the transmission of noise, isolate the transmission of vibration between components and damp excessive vibration by reducing the structure's resonant behavior through solutions like sound absorption, vibration damping and shock absorption.
Optimize Your Display Performance for Integrated Electronics
LCD and OLED screen display technologies require supporting components to both enable and enhance performance. Boyd Corporation's integrated solutions improve your device's operation over extended lifetimes and include products like screen and bezel bonding systems, vibration management, optically clear adhesives (OCAs) and films, and thermal management.
Watch>>>Boyd Corporation Video
Boyd Corporation
Boyd Corporation is a global leader with more than 90 years of experience in advanced sealing, thermal management, and protection solutions for the world's most demanding applications. View Boyd Corporation's global operations overview video to learn more about the value Boyd can bring to your organization!
Boyd Corporation: One Company, Many Solutions