Display Bonding & Seals
Featured Product from Boyd Corporation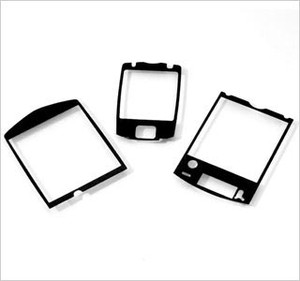 Display Bonding & Seals
As more consumer and business devices integrate LCD, LED, and OLED displays, manufacturers require reliable and cost-effective Display Bonding & Seal Solutions that effectively seal these advanced screens. Display Gaskets seal against contaminant ingress and manage drop shock or vibration with ultra-tight tolerances that protect the display assembly for the lifetime of the device. These display seals and bonding solutions are manufactured in clean room environments assuring your sensitive optical displays are contaminant and particulate free.
Boyd's Integrated Display Gasket Solutions are multifunctional components that cushion sensitive components, seal out moisture and dust, and reduce shock or vibration impact. Boyd's Segmented Frame Technology used for Bezel Bonding is an ideal way to reduce waste cost, increase material utilization, and significantly reduce overall customer cost.
Gaskets & Face Seals
Gaskets and Face Seals are primarily static seals used to prevent leakage between two opposing surfaces compressed together. Face Seals and Gaskets fill the space between the mating surfaces and are often placed within a groove or cavity in one of the surfaces to help contain the seal for consistent seal placement. These seals are typically constructed from elastomeric materials with custom designed compression force deflection, hardness, compression set resistance and other performance factors that enable the material to conform to less than perfect finishes on mating surfaces. Surface irregularities provide leakage paths, excessive surface wear as well as contaminant potential from surface grinding. Boyd's gasket and sealing solutions accommodate and account for surface irregularities reducing wear and tear, better managing contamination from grinding surfaces and protecting applications from ingress damage.
Gaskets and Face Seals are used in a broad array of applications and can be constructed with molded or converted materials to meet specific requirements. Boyd's material expertise, design experience, and precision manufacturing enable us to provide our customers you with reliable and cost-effective seals.
Watch>>>Boyd Corporation Video
Boyd Corporation
Boyd Corporation is a global leader with more than 90 years of experience in advanced sealing, thermal management, and protection solutions for the world's most demanding applications. View Boyd Corporation's global operations overview video to learn more about the value Boyd can bring to your organization!
Boyd Corporation: One Company, Many Solutions