Display Bonding & Seals Solutions
Featured Product from Boyd Corporation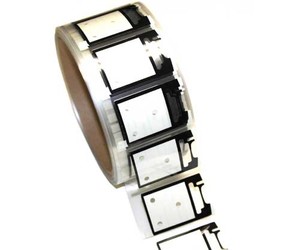 Display Bonding & Seals
Smart display technologies that feature LCD, LED and OLED screens are proliferating across most consumer and business devices as the Internet of Things (IoT), or electronification of all devices, continues to integrate connectivity for business or personal efficiency. These display technologies are integrating into a wide variety of end use environments yet still require protection from contamination, ingress, mechanical shock and drop resistance. Reliable Display Bonding & Seal solutions are required to effectively seal these advanced screen assemblies to protect against contamination from liquid, dust and debris ingress, absorb drop shock in the event the display is accidentally dropped, and manage vibration that can damage a display in end use environments with significant movement like cars or white good appliances.
Boyd's display seals and bonding solutions protect the display assembly over the lifetime of the end device with ultra-tight tolerances that can often achieve "zero gap" tolerances, offering unbeatable ingress protection against dust and liquids. We manufacture display seal solutions in clean room environments starting from Class 100 to 100K, balancing your specific cleanliness requirements and cost targets. Highly controlled tolerances and clean manufacturing environments assure we manufacture contaminant and particulate free optical display components that protect your sensitive screen assemblies from foreign object debris over its lifetime.
These multifunctional display solutions drive efficiencies in your end device assembly operations by integrating multiple funcationality in one product deliverable. Integrated Display Gaskets featuring Boyd's innovative segmented frame technology increase material utilization and reduce waste cost, simplify supply chain and end device assembly, and maximize reliable display functionality for an overall total lower landed cost and enhanced consumer experience.
Optimize Your Display Performance for Integrated Electronics
LCD and OLED screen display technologies require supporting components to both enable and enhance performance. Boyd Corporation's integrated solutions improve your device's operation over extended lifetimes and include products like screen and bezel bonding systems, vibration management, optically clear adhesives (OCAs) and films, and thermal management.
Watch>>>Boyd Corporation Video
Boyd Corporation
Boyd Corporation is a global leader with more than 90 years of experience in advanced sealing, thermal management, and protection solutions for the world's most demanding applications. View Boyd Corporation's global operations overview video to learn more about the value Boyd can bring to your organization!
Boyd Corporation: One Company, Many Solutions