Sealing, Thermal, and Protection Solutions
Featured Product from Boyd Corporation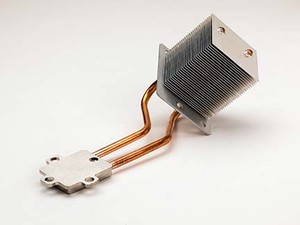 Boyd's Essential Sealing, Thermal, and Protection Solutions in the Fight Against COVID-19
As the COVID-19 pandemic continues to accelerate, the world is faced with new challenges each to combat and overcome the virus. With each rising challenge, companies are coming together to rapidly manufacture the necessary medical supplies and equipment to treat patients properly.
Ventilators & Respirators
There is a desperate need of ventilators in hospitals to help those who are battling the virus. Ventilators support and control oxygen air flow to a patient's lungs, making them a critical tool for survival. Currently, the shortage has led to splitting the use of the machines between multiple patients. Although the function is somewhat simple, the design is much more complex. Failure to maintain critical electronic control unit temperature is detrimental.
Aavid, Thermal Division of Boyd Corporation is prepared and experienced to design and manufacture the thermal systems to support around the clock use of these ventilators. Our Heat Sinks and Heat Pipe Assemblies are built to withstand long term use without fail. These technologies are an efficient, long lasting cooling solutions which incorporates the fast, high-capacity, two-phase heat transfer of heat pipes to remove local hot spots and improve air cooled heat sink efficiency. Heat Spreading Heat Pipe Assemblies reduce heat buildup around electronic components and enable more even heat spreading to maximize airside fin efficiency.
Watch>>>Boyd Corporation Video
Boyd Corporation
Boyd Corporation is a global leader with more than 90 years of experience in advanced sealing, thermal management, and protection solutions for the world's most demanding applications. View Boyd Corporation's global operations overview video to learn more about the value Boyd can bring to your organization!
Boyd Corporation: One Company, Many Solutions