Chemical Manufacturer Scrubbers
Featured Product from Branch Environmental Corp.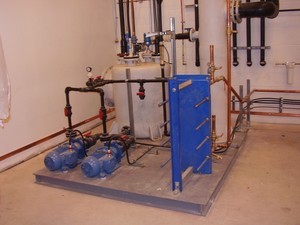 Packaged scrubber systems are available from Branch Environmental in sizes for Pilot Plants. These skid-mounted packages minimize cost of installation. Materials of construction include fiberglass, stainless steel, or other specialty materials to meet any chemical handling requirement. Larger systems are available for any capacity.Contact Branch about your project requirements.
Branch Environmental supplies custom built pollution control equipment for industry. Our air pollution control equipment can clean up acids, organics, aerosols and mist to meet any emission control standards. Our equipment is also used for water treatment, including removal of volatile organics, ammonia and other gases.