Braxton Offers a Full Service Rapid Prototype Dept
Service Detail from Braxton Manufacturing Co., Inc.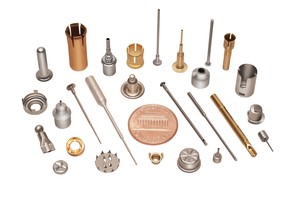 Braxton is proud to announce we now have a fully functional Rapid Prototype department capable of producing components utilizing existing product (over 7,000 available) that can be reworked on the bench simulating actual production methods including complex designs requiring side holes, knurls, flares, beads, multiple diameters, closed or open end parts from a variety of materials that include Stainless Steel, Titanium, copper based alloys to name a few.
Braxton offers expert engineering and design assistance to maximize production efficiencies and minimize production costs.
Braxton is integral to the development of parts, from rapid prototype models to full production deep drawn metal formed components with uses in all industries, including Medical, Electronics, Aerospace, Defense and Automotive.
---