Chilled Mirror Hygrometer Calibration Services
Featured Product from Buck Research Instruments, LLC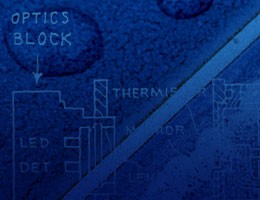 Calibration
We offer calibrations for all chilled mirror hygrometers, not just the ones we manufacture. We can do verifications of other humidity sensors, too.All of our calibrations are NIST traceable. We can calibrate temperature, pressure and of course dew point temperature and relative humidity.
Our capabilities are as follows:
Dew Point -95 to + 40°C ±0.1°C
Relative Humidity 3 to 90%RH ±0.7%RH
Temperature: -80 to +95°C ±0.1°C
Pressure: 0 to 1100 mbar ±0.1 mbar
We are continually improving our capabilities, and that is entirely driven by customer requests. If you have a calibration requirement that you are having a hard time getting met, or if it is for a range not listed above, please contact us.We might be able to meet your needs, or know someone who can.
Buck Research Instruments
OUR MISSION To provide the most advanced, accurate and reliable humidity instrumentation available for industrial, laboratory, calibration standard, and airborne use, emphasizing high performance chilled mirror technology
OUR FOCUS Buck Research Instruments specializes in producing High Performance Chilled Mirror Hygrometers that offer fast and accurate measurements while maintaining exceptional reliability inherent only to chilled mirror operating principles.
COMPANY HISTORY Buck Research Instruments was founded in 1989 by Arden Buck, an internationally recognized authority on water vapor measurement, who is credited with major advances in the state of the art and has authored over 30 scientific papers. Buck Research Instruments has continued to develop new and advanced hygrometry instruments with state of the art performance.
FOR OVER TWO DECADES Buck Research Instruments has provided cryogenic hygrometers to NASA and others for use in a variety of high-altitude atmospheric research flights. Our products have been used in the stratosphere, as well as in demanding laboratory and industrial applications around the world.
High Performance Hygrometers for:
Industrial Use
Laboratory Use
Calibration Standard
Airborne Research
BRI specializes in producing high performance chilled mirror hygrometers that are exceptionally fast, accurate, and operate over a very wide humidity range.
We ensure temperature reading accuracy by using ultra-stable mirror temperature sensors that are calibrated against a NIST-traceable reference standard.
New Humidity Calculator iPhone® App!
We are proud to introduce Buck Humidity Calculator, an iPhone app from BRI that allows you to do humidity calculations and conversions of dew point, mixing ratio, vapor pressure, relative and absolute humidity. Click here for all the details.
1-800-HUMIDITY
Call us at 1-800-HUMIDITY for any humidity measurement or calibration questions you have.