Molten Metal Treament
Featured Product from Burkert Fluid Control Systems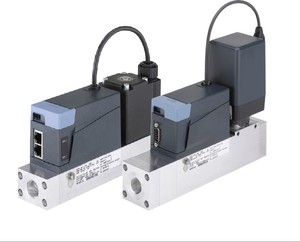 Solution: Mass flow controllers for molten metal treatment
Bürkert's mass flow controllers (MFCs) make your gas control processes reproducible. This allows you to set the flow rate of your gases automatically and with a high
level of repeat accuracy. This guarantees consistent quality and also protects your purging plugs. The digital version provides you with additional diagnostic functions and increases the efficiency of your processes.

High setting range: Control the mass flow of large gas quantities precisely.
High pressures: If required, the MFC also controls high levels of pressure, thereby eliminating the need for a high-pressure bypass.