Busch and Pfeiffer Vacuum Strategic Agreement
Featured Product from Busch Vacuum Solutions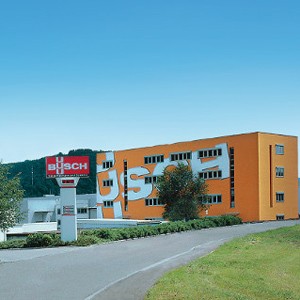 Busch SE (the "Busch Group") and Pfeiffer Vacuum Technology AG ("Pfeiffer Vacuum") today signed an agreement governing future strategic collaboration between the two companies.
Collaboration to deliver competitive advantages, drive growth and boost efficiency
Cooperation covers sales, service, procurement, research and development as well as IT
Customers to benefit from a broader product portfolio and more comprehensive services
Under this agreement – known as a relationship agreement – the two companies aim to leverage synergies and strengthen their position in the vacuum technology market. The Busch Group and Pfeiffer Vacuum see opportunities for closer collaboration notably in the sales, service, procurement, research and development as well as IT functions.

Sami Busch, one of the Busch Group's Managing Partners: "The relationship agreement signed today enables both companies to provide their customers worldwide with a broader product range and even better service and thus generate added value for customers, the workforce and shareholders. As a family business, we are committed to sustained, long-term growth for both companies."

"We are pleased that the opportunity for collaboration with the Busch Group announced in November 2018 has now come to fruition. Both companies will benefit from it. The strategic cooperation will enable us to sharpen our competitive edge in the vacuum technology market and optimize our cost structures," said Dr Eric Taberlet, CEO of Pfeiffer Vacuum Technology AG.
Cooperation specifically includes developing a joint global product portfolio and using each other's patents. Additionally, the two companies will explore opportunities for cross-selling and joint product development, make shared use of existing service and sales structures as well as combine procurement and IT costs group-wide. Through its subsidiary Pangea GmbH, the Busch Group holds more than a 50 percent stake in Pfeiffer Vacuum. In addition to the companies working together at operating level, the agreement provides for cooperation in the areas of compliance and risk management in order to ensure uniform standards. The two companies will each remain legally independent.