Free 12-Point Pump Inspection
Featured Product from Busch Vacuum Solutions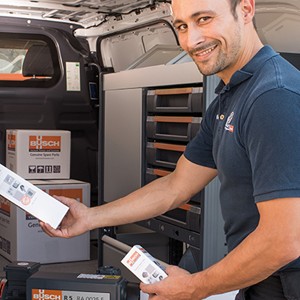 Busch field service specialists have the product knowledge, application experience and hands-on capabilities to help keep your Busch vacuum pump running. Field services include a free plant survey, start-up assistance, maintenance training, pump preventative maintenance, diagnostics and troubleshooting and a 12-point pump inspection.

The free 12-point pump inspection is only available for customers who are located in the following states as for now: California, Illinois, Iowa, Kansas, Minnesota, New Jersey, Oklahoma, Virginia, Wisconsin. We are expanding and will cover more states in the future.
During the free 12-point pump inspection for rotary vane pumps, a field service specialist will check the following:
End vacuum

Exhaust back pressure

Gas ballast valve

Motor Amps

External surface temperatures

Cooling system operation

Inlet connections

Discharge connections

Oil condition

Oil leaks

Safety switches

Missing or damaged items
Inspection Report
After the inspection, a detailed report is provided with all readings, measurements and observations. Your field service specialist will include recommendations on how to improve or enhance pump operation, performance and reliability.