360° Rotation Miniature Slip Ring Connector
Featured Product from CENO Electronics Technology Co., Ltd.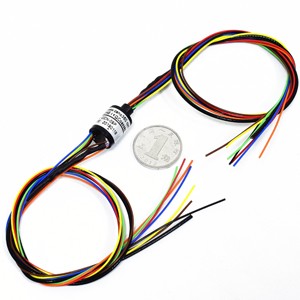 Miniature slip rings is a series slip rings with very small outer diameter 5.5mm~15.5mm. Mainly used to transit weak signal and weak current in the small medium system.Such as video, sensing, power supply, Ethernet. With low torque,smooth running,low electrical noise ,low loss these features. Our company can customize all kinds of miniature slip ring, super miniature slip ring and many other slip rings.
Features
Low torque
Smooth running
Low electrical noise
360°continuous rotation
Compact package
Applications
Electrical test equipment
Manufacturing and process control equipment
Indexing tables.
Exhibit,display equipment
Optional
Circuit number
IP protection grade
Current rating
Signal type