3mm ID Capsule Slip Ring Smooth Running
Featured Product from CENO Electronics Technology Co., Ltd.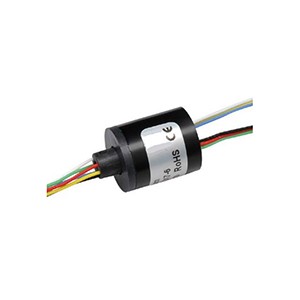 CENO's small size slip rings includes ACN,BCN,CCN,DCN for series.They have flexible spec options to fulfill the various and complex requirement of systems.We also call them capsule slip rings. Ring number are range from 2 rings up to 100 rings.Power and signal are easily to be integrated into one slip rings under our years of proven technique.Outstanding signal types are Ethernet,canbus, profibus,RS,HDMI,HD-SDI,USB and so on. Typical outside diameter is 5.5mm,12.4mm,22mm in these series.
Specification
Circuit : 1-8
Current : 2A/circuit
Voltage : 240 VAC/DC
Electrical noise : <10m Ω
Operating speed: 0-300 rpm
Contact material: precious metals
Housing material: engineering plastics
ID: Φ3mm
OD :Φ17mm
IP protection grade: IP54
Outline drawing