60mm inner bore anti-explosion slip ring
Featured Product from CENO Electronics Technology Co., Ltd.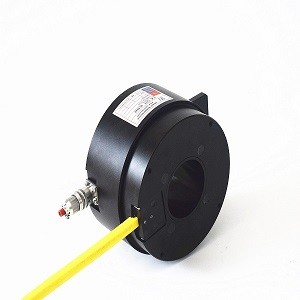 Explosion-proof slip ring is called as the explosion proof conductive slip ring, explosion proof collector ring, explosion-proof collecting ring or flame-proof slip ring, etc,. It is a kind of conductive slipring with highly reliable security, under working the easy explosive environment such as petroleum,chemical/explosive dust environment.ECN060-EX-01P2 with inner bore 60mm and Explosion-proof grade is Exd II BT4 Gb IP65.High voltage 0~1000VAC/VDC,working temperature range -34°C~+80°C.CENO designs the explosion-proof slipring base on the different working environment. According the protection divided into 0,1,2...etc,. the explosion-proof slipring use various construction and material. This kind of slipring always be customized according to the explosive grade, circuit channel, electrical properties of customer's requirement.
Features
Explosion proof grade Exd II BT4 Gb IP65
Reliable performance
High safety
Through hole size 60mm
Applications
Oil platform
Marine platform
Chemical equipment
Military industry
Optional
Circuits number
Explosion grade
Inner bore size
Signal type & current rating