70mm inner bore hollow shaft rotary union
Featured Product from CENO Electronics Technology Co., Ltd.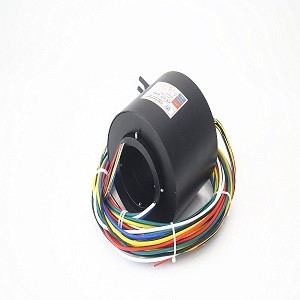 ECN070-11P-06S with through bore size 70 mm, it can combine with power.signal.Ethernet, USB, Control Net.CANBUS. PROFIBUS. It could also be mounted by shaft or optional flange mounting.The ECN series electrical slip rings feature a low torque design with precious metal contacts and offer low electrical noise. Includes flexible, color-coded lead wires suitable for transferring analog and digital signals.The main application including packaging machine,radar antennas,military industry,robotics etc.CENO has been engaging in the slip ring industry more than 10 years , and has accumulated abundant experience on R&D. Our engineering team has developed hundreds of special function slip ring for getting a lot of solution for difference industries.If you have any special requirements on slip ring ,just contact with us .
Features
Through bore size 70mm
Shaft mounting
Electrical noise Max 30mΩ
Long lifetime
Applications
Medical machine
Amusement Equipment
Meter and Instrument
Wind Turbine Generator
Food industry
Robotics
Optional
Through hole size
Current & ring numbers
Signal type
IP protection grade
Contacts material