Air Rotary Union Joint Integrate Current Ethernet
Featured Product from CENO Electronics Technology Co., Ltd.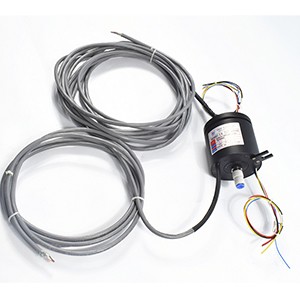 This is an integrated rotary joint for lithium battery equipment . Power channels integrate air channel.The air pressure support 1.0MPa and its connector size is 8mm.One group of 1000M Ethernet is combined into the design too.
Applications
•Automation equipment
•Motion simulator
•Lithium battery equipment

Optional
•Gas-liquid rotary joint size
•Installation way
•Current rating
•Ethernet signal

Features
•Transmit 1000M Ethernet
•Reliable transmitting,no package loss,no cross talk,low loss
•Integrated current, signal and high-speed air rotary joint
Outline Drawing