Big Bore Rotary Joint With Limit Signal
Featured Product from CENO Electronics Technology Co., Ltd.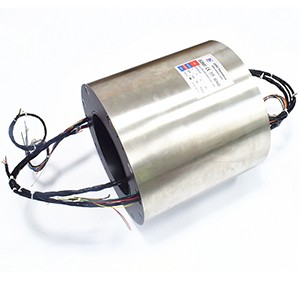 This is big bore slip ring with hole size 180mm, it is used for motion simulator,it transmits 10 circuits limit signal and 2 group encoder signal,housing material is stainless steel.
CENO electronics has a senior design and development team, which can develop large diameter conductive slip ring with hole diameter of 100mm,180mm,200mm, 300mm,400mm,500mm,600mm to 1000mm, to meet the needs of customers for special equipment with large aperture conductive slip ring.
Optional
•Through hole size
•Circuit number
•Installation way
•IP protection grade

Features
•Long life,low torque, smooth rotation
•Transmit power and encoder signal
•Precious metal brush and military coating treatment


Applications
•Rotary tables
•Motion simulator
•Material transfer equipment