Gas rotary union slip ring with Profinet signal
Featured Product from CENO Electronics Technology Co., Ltd.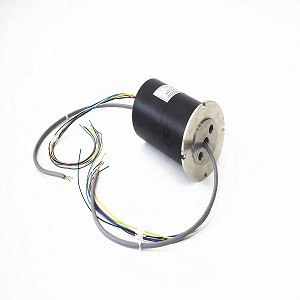 The gas-liquid rotary joint is used specially transmiting gas and liquid media, mainly including compressed air, hydrogen, nitrogen, water, oil, coolant and so on.Rotary joints adopt different sealing methods according to different transmission media, mainly including gap sealing, mechanical sealing and sealing of sealing parts. Each type of sealing for rotating joint has its own advantages and limitations.CENO will recomend the relative rotat joint for you base on transferm medium .The connector size in joint is optional, the number of channels could be designed single channel to dozens of channels,and the size, installation could be customized according to working envirenment. It gets stable performance with long lifespan.
Features
Different sealing type
Power integrated signal
Stable transmission
Flange installation
Applications
Automatic equipment
Food processing
Chemical pharmacy
Machinery manufacturing
Optional
Cirtuit channel
Presure size
Signal type
Connector specification