ID 10 mm slip ring integrated power signal
Featured Product from CENO Electronics Technology Co., Ltd.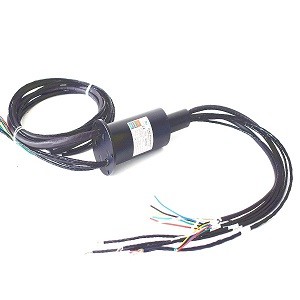 ECN000-16P-26S Customized slip ring
CENO is a technical manufacturing company. Its has abundant experience in design and assembling for specific industries.Can provide you with customized products according to your demands.ECN000-16P-26S is a customized slip ring with blind inner bore,integrated power & signal lines.Also can integrate Ethernet, USB ,Encoder, BUS serial communication, temperature sensing and control applications. Waterproof grade can reach to IP65,IP67,IP68.CENO ECN series slip ring means with inner bore size from 3mm to 980mm ,CENO can provide many parameters for customer to choose ,such as outer diameter, inner diameter ,current,circuit numbers etc.
Features
Smooth rotation and stable
Low friction, long life
Power integrated signal
Easy to stall
Applications
Industrial application
Automation equipment
Excavator
Motion simulator
Optional
Through hole size
Current & ring numbers
Signal type
IP protection grade