Long life time rotary joint with 38.1mm hore size
Featured Product from CENO Electronics Technology Co., Ltd.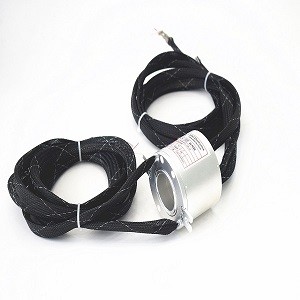 Slip rings enable the transfer of electric power or signal across a rotating part, such as those found in radar antennae, gun turrets, periscopes, electro-optic sensor gimbals and space satellites. The sliding contact is established by a brush that presses against a metal ring. The brush looks like a brush made from metal fibers, but more often it looks like a single wire or a spring with a pad of material affixed to the end that contacts the ring. This ECN038 slip ring with through bore size 38.1 mm, it can combine with power. signal.Ethernet,USB,Control Net.CANBUS. PROFIBUS. It could also be mounted by shaft or optional flange mounting.The inner bore size can be choose from 3mm to 980mm ,CENO also can meet different requirements for customer's demand .
Features
Transfer power & TL signal
Continuous 360° rotation
Compact structure
Long life time
Applications
Medical machine
Industry equipment
Military industry
Automation equipment
Package equipment
Filling equipment
Automation equipment
Optional
Through hole size
Current & ring numbers
Signal type
IP protection grade
Contacts material