Multi Channels Slip Rings With 240 Circuit Number
Featured Product from CENO Electronics Technology Co., Ltd.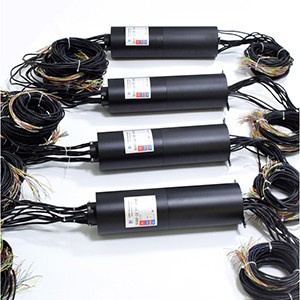 our company CENO multi-channels slip rings' circuit number could reach more than 500 channels. It could integrate big or small current, digital signal, analog signal, fiber optic and radio frequency. it can still maintain the long life characteristic even if working speed will be 2000 rotation per minute.
Features
•High Protection level
•Smooth rotation and stable signal
•Multi-channels
•Compact size,light weight
Applications
•Lithium battery equipment
•Motion simulator
•Automation equipment

Optional
•Circuit number
•IP protection
•Signal type