Waterproof Slip Ring Connector IP68
Featured Product from CENO Electronics Technology Co., Ltd.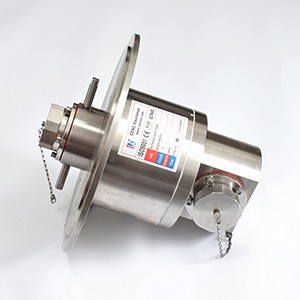 This is waterproof slip ring for marine drilling platform.IP protection grade is IP68,it can work under water 300 meters.it has two waterproof plug and it is equipped with metal dust cover.housing material is stainless steel 316.
The waterproof slip ring is specially developed for underwater and various harsh environment,it can work under water up to 1000m and load -bearing ,high temperature resistance,anti-corrosion,the protection grade IP65-IP68 is optional.
Features
•Protection grade up to IP68
•May under water 1000m
•High temperature resistance,anti-corrosion
•Load-bearing

Applications
•Marine drilling platform
•Filling machine
•Seaport machinery
•Oil well