Precision Components
Product Announcement from CGI, Inc.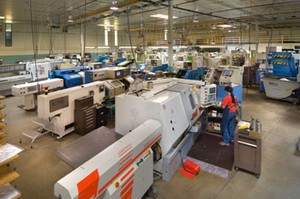 Since 1967, CGI has consistently been providing for its customers exceptional craftsmanship and outstanding customer service. This unwavering commitment is what makes CGI the reliable choice for precision components and sub-assemblies.
Our capabilities in precision manufacturing feature a careful blend of cutting edge technology and renowned reliability.Yet, perhaps most important is our commitment to providing your design and engineering team with a seamless connection to our manufacturing capabilities.
We are able to provide our customers with an engineering team that is talented, knowledgeable and eager to help. We can work with your concept from the prototype stage all the way through to full production.
With CGI you can count on us to provide the highest levels of manufacturing capability and expertise while delivering it with the customer service you deserve. Our goal is to be the most trusted partner in your supply chain.
CGI continues in its commitment to provide the latest technology with innovative new products and with ongoing investments in millions of dollars in state-of-the-art manufacturing equipment.
Our manufacturing facility is broad in its capabilities and features high end machinery aimed at providing excellent quality and rapid turnaround. Because of the technology we have available, we're able to work you in product development from blueprint to prototype to full cycle production.
CGI's Engineering, Manufacturing and Quality departments employ the latest systems available, such as Solidworks with FE analysis, AutoCad, CAD/CAM, Visual Manufacturing with ERP inventory management and CMM technology. We continually strive to improve standard products as well as minimize the time from the design stage to completion of your new and custom products.
---