Desktop and Wall Mount CO2 Transmitters
Featured Product from CO2Meter.com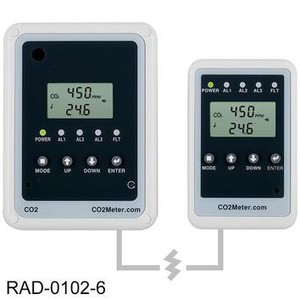 Desktop and wall mount CO2 transmitters and controllers for offices, classrooms, restaurants, breweries, factories or anywhere indoor air quality or safety is important.
Remote Safety Alarms - Protect customers and employees around stored carbon dioxide.
aSense - CO2 transmitters with industry-standard control for DCV systems.
cSense - Affordable, full-featured line of indoor air quality CO2 monitors.
eSense - CO2 alarms for LEED and OSHA.
iSense - Industrial CO2, oxygen and methane level transmitters for process control.
Tongdy - Our value line of HVAC CO2 and VOC transmitters with many different models and options.
Day/Night CO2 Controller for indoor greenhouses and grow rooms.
Whether you're interested in indoor air quality, LEED certification, CO2 safety or greenhouse control, we have the right product to fit your requirements and budget.