Service Options for Engineering Software
Service Detail from CPFD Software, LLC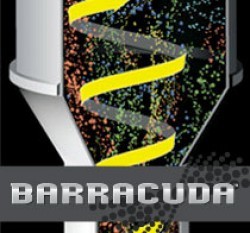 BARRACUDA is the ONLY engineering software developed exclusively for industrial fluidization systems, including particulate chemical reactions. Its fundamental fluid-solids physics models are validated and proved to solve complex design and operational problems.
CPFD Software, LLC offer two separate types of Contract Services based on your needs:
1. "Jump Start" Service
2. Traditional Consulting Services
If you are a Barracuda licensee, our "Jump Start" service gets you up and running quickly with an optimized model, include chemical reactions.
If you desire traditional Consulting Services, we offer personalized service with our specialized staff performing the Barracuda work.
First we understand your problems and needs, then Barracuda is setup to simulate your process unit, including conducting 'parametric and trade-off' studies. We then work closely with you to determine the optimized design and/or process solution for your particular situation. Barracuda will accurately simulate your unit's fluid-particle flow behavior and give YOU the confidence to make critical plant decisions.
To request more information, please click here.
---