DA-130N Portable Density Meter
Featured Product from CSC Scientific Company, Inc.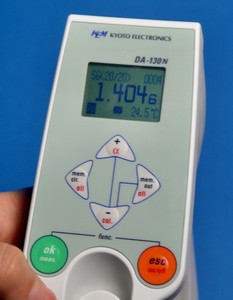 Here is the awesome offer...
For only $200 we will get the DA-130N Portable Density Meter on its way to you so you can use it for one month. You get to use this $2500 instrument for one month for only $200. And after one month, when you can't get along without it we will bill you the difference. Now that's an amazing offer!
To get this underway you can call me or give us some information - who you are and where you want the DA-130N sent.
Hank Levi or Art Gatenby at 800-998-6429/703-876-4030

Play DA-130N Portable Density Meter Video