DA-130N Portable Density Meter
Featured Product from CSC Scientific Company, Inc.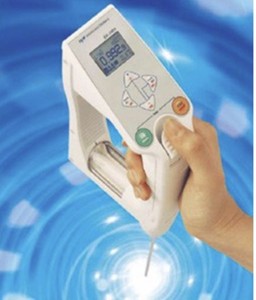 NEWS RELEASE
FOR IMMEDIATE RELEASE
CSC Scientific and Scientific Gear LLC
April 27, 2022
DA-130N PORTABLE DENSITY METER
Functional and stylish pursuing the best performance and convenience
[Fairfax, VA April 16, 2022]. Scientific Gear LLC and CSC Scientific Co launched its DA-130N Portable Density Meter today. The DA-130N portable density meter is lightweight and easy to operate. It is capable of measuring samples up to 2,000 mPa's of viscosity. The graphic LCD shows not only measurement results but also temperature (?C/?F), sample number, auto determination of oscillation stability, and more. It has a backlit display allowing for measurement in dark spaces. The DA-130N portable density meter is available for immediate shipment.
The DA-130N Portable Density Meter is priced at an affordable $2,200
Measuring method:
Resonant frequency oscillation
What it measures:
Liquid samples.
Measuring range:
0.000 to 2.000g/cm3
Accuracy:
+ 0.001g/cm3
About Scientific Gear LLC
Scientificgear LLC is headquartered in Fairfax, Virginia and operates as a laboratory equipment distributor and technical service provider. Scientificgear LLC specializes in Titration, Karl Fisher Moisture Testing, Liquid Density & Refraction, Surface Analysis (contact angle and surface tension), as well as Thermal testing devices.
Working with these niche areas of testing Scientificgear seeks to develop working relationships with its customers to help them improve their products and services testing, QC and Research and Development. Scientific Gear LLC is the sister company to CSC Scientific Co.
Media Contact:
Anne Foster
Inbound Marketing Specialist
800-998-6429