DA 130-N Portable Density Meter
Featured Product from CSC Scientific Company, Inc.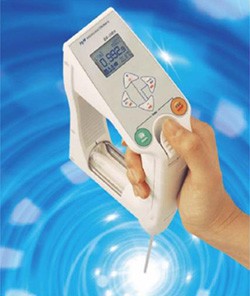 The DA-130N portable density meter offers a lot in a small, ergonomically-designed instrument. It can satisfy many applications, including Brix testing, and meeting the ASTM D7777 oscillation method standard.
Test the density of beverages, petroleum products, brines, pickling, oils and fats, and concentrations of etching, flux or plating solutions.
This instrument is capable of testing the density of samples with a viscosity of up to 2,000 cP. With a backlit display and long battery life, you can test anywhere, anytime.