Easy to Use Manual Tensiometer
Featured Product from CSC Scientific Company, Inc.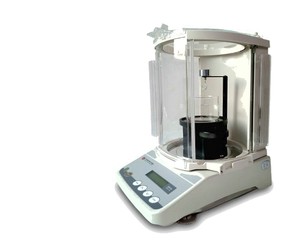 An Easy to Use Manual Tensiometer for Surface Tension Measurement
An easy to use Surface Tension Tensiometer for both duNouy Ring Method and Wilhelmy Plate Tests
DuNouy Ring Test
The traditional duNouy Ring test results represent Apparent Surface Tension - a standard for many users for many years.
However, users often have a need for Actual Surface Tension. This requires the calculation of a complex correction factor or extrapolation from a Chart.
The CSC Digital Tensiometer eliminates the need for the DuNouy ring correction. The test results are presented digitally in Actual Surface Tension.