RM 200 Touch Rotational Viscometer
Featured Product from CSC Scientific Company, Inc.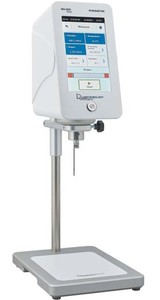 Full-Scale Rheology Testing with a Viscometer
This is a shear-rate imposed rheometer. The RM 200 Touch can generate and fit flow curves without using a computer. However, it also has ports to connect to a computer and can use software to transfer data and to control the viscosity measurement parameters.
Special features include:
Free choice of speed from 0.3-1500 rpm.
Able to connect to temperature control systems.
Can have computer control of the entire test process.
The RM 200 Touch is a special rotating rheometer useful for research and development, as well as in a quality control production environment.