High efficiency LED Lighting VIDEO
Featured Product from Cable & Supplies, Inc.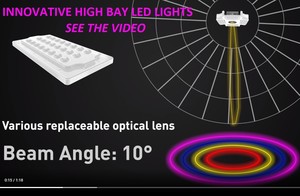 Designed with built in sensors and beam angles from 10° to 120° this innovative range of LED Highbay light fixtures are ideal for a large range of applications. From 100W to 480W, find them in garages, manufacturing environments, warehouses, indoor sports facilities.
Watch the video to see the details, exploded drawings and more