Carbolite's 750°C Asphalt Binder Analyzer
Product Announcement from Carbolite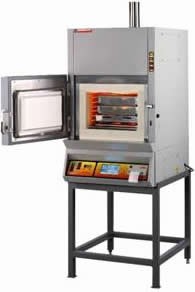 There is an alternative to solvent binder extraction! Carbolite's Asphalt Binder Analyzer is specifically designed to determine the asphalt binder content of hot mix asphalt by the loss-on-ignition method.
Our furnace accepts the industry's largest hot mix asphalt (HMA) test sample, up to 5000 grams (11 lbs.) for analysis in a single test.
Carbolite's Asphalt Binder Analyzers is widely recognized for its superior design, high quality construction, durability and trouble-free service.
The furnace is fully compliant with all ASTM, AASHTO and BS standards specifying the process and equipment for this procedure.

To request more information, please click here!
---