Gas Cooled Chambers
Product Announcement from Carbolite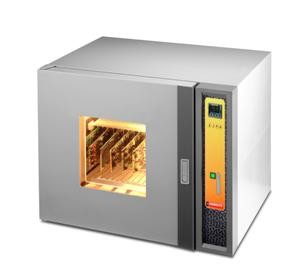 Carbolite Gas Cooled Chambers are available in a range of sizes from 30 liters up to 200 liters. These units can operated with either liquid nitrogen or carbon dioxide as a cooling agent, making them ideal for your low temperature testing processes. The normal working temperature range for this line of products is -60°C to 200°C.
Additional options are available for those looking to increase the maximum working temperature to 300°C. By using liquid nitrogen in place of the standard liquid carbon dioxide, it is also possible to change the minimum operating temperature from -60°C to -150°C.
The temperature uniformity throughout the chamber is better then ± 5°C under steady state conditions, while the temperature stability is better then ± 0.5°C.
To request more information, please click here!
---