Carestream Unveils Durable Non-Glass DR for NDT
Featured Product from Carestream NDT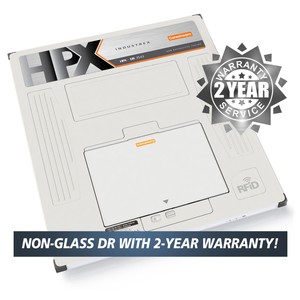 Carestream's Non Destructive Testing (NDT) business has achieved another technology breakthrough in digital radiography for NDT. The new, next-generation HPX-DR Non-Glass detector—specifically built for durability and reliability in harsh environments.
"We're continuously out in the field working side-by-side with customers to learn how we can leverage technology and provide products that address their unique needs. One of the biggest challenges our customer's experienced with current DR technology was the glass used in the panel was too fragile and could break in difficult NDT applications, causing downtime," said Marty Graen, Worldwide General Manager, Carestream NDT. "Now users don't have to worry about breaking glass, downtime and associated expenses."
Carestream is introducing this innovative new technology to the NDT industry with its latest digital radiography detector (DR) that features more durability; high-resolution image quality; easy integration; and best-in-class service and support.
The HPX-DR Non-Glass detector works with the award-winning INDUSTREX Digital Viewing Software, which operates seamlessly across all Carestream NDT CR and DR modalities, and can be easily added to a customer's tool set of imaging equipment without having to purchase and learn new software.
"We're so confident in the design and reliability of our new durable detector that we are offering a two-year warranty," added Mr. Graen. "In the US and Canada, Carestream is also offering a replacement loaner if the detector does require service during the warranty period—which is a unique option in the industry. This benefit increases customer uptime and eliminates having to purchase back-up detectors."