CaF2 Windows
Featured Product from CeNing Optics Co., Ltd.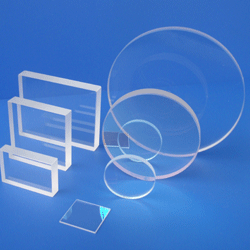 CaF2 Windows
Calcium fluoride is commonly used as a window material for both infrared and ultraviolet wavelengths, since it is transparent in these regions (about 0.15mm to 9mm) and exhibits extremely weak birefringence.
We provide artificially-crystallized calcium fluoride components available in IR grade and UV Grade. However the cost of UV grade is much expen...
Specifications:
* Dimensional tolerance ±0.1mm
* Thickness tolerance ±0.1mm
* Surface quality 80-50 S/D
* Surface flatness L/2@633nm
* Parallelism 3 arcmin
* Protective bevel 0.25mm x45deg