Drain coolant from chip bins with drain screen
Featured Product from CECOR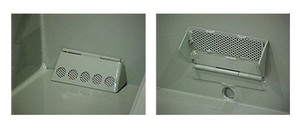 Metalworking plants use CECOR heavy-duty chip bins for handling metal scrap, chips, finished product and material. Cart are durable, maneuverable and are designed and sized especially for use with machine tools. Carts not only speed up handling of chips, scrap and other product, but also help keep production areas cleaner and safer.
CECOR chip bins are built for long, hard factory service. They are constructed of heavy gauge steel with fully welded, leak-proof seams. Carts are mounted on phenolic roller bearing wheels which resist chipping, cracking, oil and chemicals.
Dump carts with CECOR dumping frame for fast, safe elevated dumping from hook hoist or forklift. Carts can also be adapted to dump with hydraulic dumping or for use with rotating fork attachment. See more on dumping.