H-Clips are an ideal, reusable fastener
Featured Product from Century Spring Corp.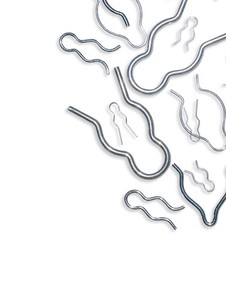 Hairpin Clips (or H-Clips) are an ideal, reusable fastener for ease of assembly on your machinery during production or repairing equipment out in the field. Hundreds of uses can be found on small and large equipment. The H-Clip requires a groove to accommodate wire diameter. Century Spring offers a wide assortment of H-Clips made of carbon steel with a zinc-plated finish to enhance corrosion resistance.
Watch>>>300 million springs in stock! Stock Industrial Springs, custom spring manufacturer - Century Spring
Century Spring Corp. (CSC) - North America's leading catalog source of stock and custom springsfor MRO and OEM applications.
Century's 75 year tradition of success was built on having:
The largest stock spring selection in the world
Custom spring manufacturing
Superior customer service
Exacting quality standards
One order = one shipment and one invoice
Contact Century Spring Corp. today for any of your spring needs or to acquire more information on CSC's exceptional products and services.
Order the latest FREE CSC printed catalog!
Note: If the spring needed for your application cannot be found in our inventory, we can fabricate it for you.