Small cells boost coverage
Featured Product from Charles Industries, Ltd.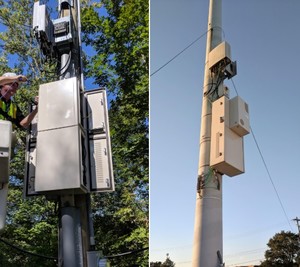 The nation's leading mobile provider has been boosting its coverage area by adding small cells in several Kentucky cities. Charles CUBE Small Cell Cabinets (SC Series) have been utilized as power and battery cabinets in these deployments
To address the ever growing demand for mobile data consumption, Small Cells are being rapidly deployed in urban environments. Charles works with mobile operators, wireline backhaul providers and OEMs to develop compact enclosures for Small Cell deployments. Charles Small Cell enclosures house Ethernet demarcation devices, AC/DC rectifiers, Small Cell equipment and batteries for backup. Rugged enough to stand up to the outside plant environment, yet small and lightweight, Charles Small Cell CUBE Enclosures are poised to play a key part in the cellular network's future!
Charles multi-faceted design and manufacturing capabilities provide the flexibility required by today's challenging restrictions associated with placement of small cell equipment.
See the full range of CUBE small cell cabinets and applications