Delivering consistency in food products CASE STUDY
Featured Product from Charles Ross and Son Company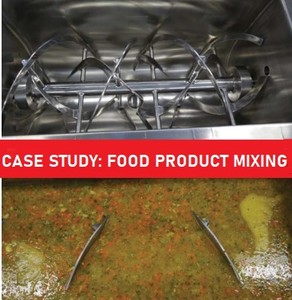 Say "Heinz," and everyone thinks of ketchup. At the Heinz Innovation and Quality Center outside Pittsburgh, PA, their pilot plant is dedicated to satisfying consumer desires. This is where Heinz recently retuned its ketchup recipe to cut down on sodium without sacrificing taste and microstability. It is also where the Heinz Dip and Squeeze Ketchup package used in foodservice came to life.
"Our job is to develop fresh ideas," says Rick Schnupp. "Besides our work with ketchup, we're improving recipes, production and packaging for hundreds of other products. On any given day in our plant, you may see us working with dry and frozen soups, tartar sauce, sandwich sauce, mayonnaise, mustard, chili, barbeque sauce, macaroni and cheese dinners and frozen desserts.
Each day, we face the same challenge: controlling all the variables while we race to hit our target flavor and nutritional profiles, optimize quality and consistency, and deliver on schedule. "We often have to complete the development process and deliver product samples in days. That requires some serious technology and process control." The pilot plant is built for speed and tight control.
Read this case study on ways the Heinz innovation team finds novel use for a familiar mixing technology