Ground Stabilization Grid
Featured Product from Checkers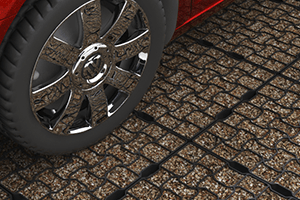 Ground Stabilization Grid | GeoGrid Cellular Paving System
Ground stabilization can be in-filled with either aggregate or decorative stones to provide robust ground reinforcement for areas of high pedestrian or vehicle use and can also be seeded with grass to provide an environmentally friendly and aesthetic solution.
Made from 100% recycled premium high-density polyethylene and featuring an effective and simple interlocking design for fast and efficient installation, the grids can be lifted directly from the pallet as pre-connected 1m² sections saving time and money.
Ground Protection Solutions
If you need ground protection for a temporary construction job site or for working on unstable areas, Checkers Safety has practical solutions for you.
Why Checkers?
Checkers Safety® began in 1987 with a simple vision that still rings true today: Be a dynamic and growing organization dedicated to saving lives and protecting assets by delivering innovative safety products. We create reliable safety solutions for our customers by offering a variety of safety products for the Industrial, Military, Mining, Oil & Gas, Utilities, Entertainment and Transportation/Traffic Safety industries.