Chemence Acquires Electronics Adhesives Business
Featured Product from Chemence Inc.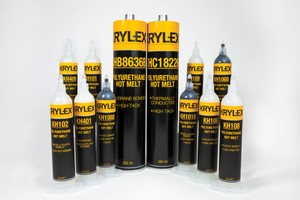 Chemence, Inc., a manufacturer of specialized adhesives, sealants and resins, announced its purchase of the electronics adhesive business and technology of Georgia-based manufacturer Supreme Recourses, Inc. Since 1988, Supreme Resources has developed chemical solutions for a wide range of industries, including electronics and automotive manufacturing. The acquisition of Supreme Resource's electronics adhesives portfolio by Chemence features adhesive technology in consumer electronics, including mobile devices and computers, and industrial electronics, such as transformers, transistors, circuit boards and automobile touchscreens.
"Supreme Resources' electronics adhesives business complements our existing adhesives technology portfolio outstandingly as we already produce a variety of adhesives and sealants for automotive and machine manufacturing," said James Cooke, Chief Executive Officer of Chemence. "Their products add to Chemence's growing technology portfolio and provide us substantial opportunities to expand our presence in these and other markets immediately. The addition of polyurethane hot melt technologies, structural adhesives, and thermal management solutions significantly strengthens Chemence's already robust portfolio of cyanoacrylates, machinery adhesives, silicones and light curable adhesives."