Chemence Supports Custom UV Adhesive Development
Featured Product from Chemence Inc.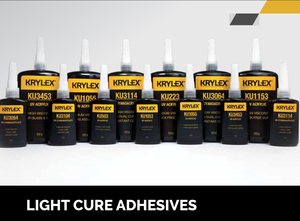 Chemence® is at the forefront of photopolymer technology. The company has optimized an extensive range of formulations for bonding, tacking, sealing, coating, encapsulation, lamination and potting. A key feature of Chemence® light cure resins is that they cure at very low levels of light intensity and yet still offer outstanding properties. Chemence® has developed light curing resins for printing, medical use and general industrial assembly.. Light curing compounds with secondary moisture curing for shadowed areas are also available.
With a strategic initiative to grow in their UV curing platform, Chemence has recently heavily invested in RD and manufacturing resources for more development of UV curing adhesives. Mainly focused on Medical Device Assembly, 8 new formulations have been launched in 2018 alone and the team is continually developing new products to add to their technology platform.
Contact Chemence today to discuss your application and see if there is a right solution for you.