KRYLEX® Polyurethane Hot Melt - KH101
Featured Product from Chemence Inc.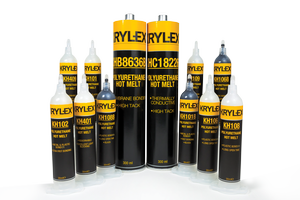 KRYLEX® KH101 is a one component reactive polyurethane hot melt. It is solid at room temperature. After being applied warm, the product will cool to allow immediate handling. Upon further exposure to ambient humidity, KRYLEX® KH101 will achieve high strength bonds and excellent environmental resistance.
Product Features
High strength
Suitable for bonding metal and plastic, especially for ABS, PC
Low application temperatures (105°C-120°C)
Excellent heat resistance and solvent resistance
Excellent high temperature and low temperature resistance