Custom Process Heaters by Chromalox
Featured Product from Chromalox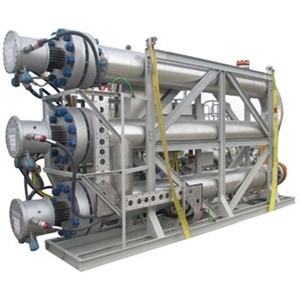 Chromalox has designed and built thousands of custom process heaters for virtually every application and industry in the world over the past 100 years. No company has more experience or a larger installed base than us.
Markets Served
Custom Chromalox process heaters operate in critical markets such as:
Oil and Gas, both on- and off-shore
Petrochemical and Refining
Power Generation
Specialty Chemical
Mining
Pharmaceutical
Solar
Applications
Common applications include:
Crude oil and natural gas
Hydrocarbon streams (e.g. propane, butane)
Steam and superheated air
Industrial gases (e.g. oxygen, hydrogen)
Acids (hydrochloric, citric, phosphoric)
Deionized, demineralize, and potable water
Silicon Tetrachloride and Silane
Our heaters operate in the most extreme pressure and temperature conditions, as well as in the most extreme and hazardous environments.