Sustainability: Our Supply Chain
Featured Product from Chromalox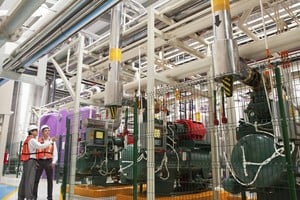 The Supply Chain is an integral part of our ability to efficiently, reliably, and responsibly produce a product as the market dictates. Any variation in the supply chain would hinder our success as a business and the stewardship of our communities.
In an effort to mitigate the risks and align our supply partners with our internal expectations, we require that our suppliers formally commit to our Supplier Sustainability Code.
This commitment would include:
Human Rights

Elimination of child labor, discrimination of any kind, and in compliance with applicable laws for hours worked, minimum wage, layoffs and associations.
UK Modern Slavery Act
US Dodd-Frank Act



Health and Safety

All suppliers should ensure a safe work environment for their employees, subcontractors, the local community and the end user of their products
Chromalox expects the supplier's management systems reflect a proactive approach toward work-related injuries, evaluations, and mitigation.



Environmental Sustainability

In addition to legal obligations, our suppliers are expected to initiate programs that contribute to the preservation of the environment, mitigate their reliance on natural resources, and actively engagement in their communities.



Ethics

All suppliers are required to comply with all applicable trade laws and regulations, including, but not limited to, fair trade, corruption/bribery, money laundering, conflicts of interest, quid pro quo, and record keeping.