Curious How Abrasive Blasting with ARMEX™ Works?
Featured Product from Church & Dwight, Inc. Specialty Products Division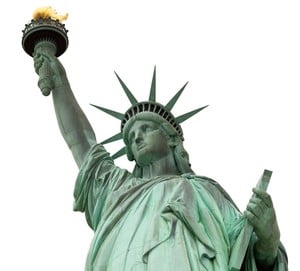 ARMEX gets many questions about abrasive blast cleaning. This is not surprising, given how important cleaning is. Cleaning is being done every day in multiple industries and is an integral part of many businesses and their processes. One of the most commonly asked questions about using sodium bicarbonate (a.k.a. baking soda) as a blasting abrasive is simply this: How does it work?
First, a bit of history. Using sodium carbonates as cleaning agents goes back to ancient times, although soda blasting did not come into use until three decades ago. That is when engineers working on the 100th anniversary restoration of the Statue of Liberty contacted ARMEX parent company, Church & Dwight Co., Inc., makers of ARM & HAMMER™ products. They hoped to find a way to remove the final two layers of interior coal tar coatings from the statue without damaging its delicate copper skin. Trial and error with many different blasting abrasives led to the discovery that sodium bicarbonate could do the trick exceptionally well and without causing any surface damage. One hundred tons of baking soda was used to clean Lady Liberty and Church & Dwight Co., Inc., as a follow-up to this success, launched the first sodium bicarbonate blasting abrasive, ARMEX. Continue Reading