Mechanical Shock Testing Services
Service Detail from Weiss Technik North America, Inc. - CSZ Products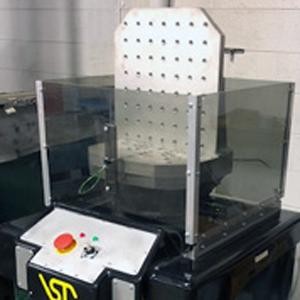 We offer lightweight mechanical shock testing services for products weighing less than 200 lbs. Our lightweight shock machine is a pneumatically-controlled machine which can conduct mechanical shock testing using half-sine, sawtooth, and square-wave pulse to meet verification and validation protocols.
Our services meet common test requirements for MIL-STD 202 method 213, MIL-STD-810 method 516.6, MIL-STD-750-2 method 2016.2, as well as many other military and industrial standards.
Contact us today to request pricing on our mechanical shock testing services.