Chest Freezers - Built to Last For Decades
Featured Product from Cincinnati Sub-Zero Products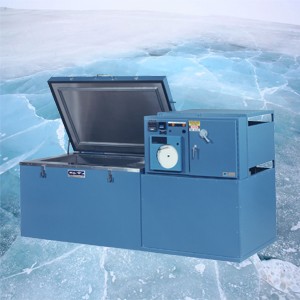 CSZ's freezers are premier, ultra-low temperature industrial freezers. These top-opening chest freezers are designed with heavy-duty construction for years of trouble-free operation. These freezers are primarily used for age-hardening, stress relieving, expansion assembly, martensiting, dimensional stabilization, epoxy storage, industrial cooling, heat treating and production chilling applications.
Sizes range from 6 to 96 cu.ft. and may be custom-designed to meet any size requirement.
Temperature Range is -40°C to -85°C with optional LN2 down to -184°C.
Contact us today to additional information on our industrial freezers.