Package Testing Services
Featured Product from Cincinnati Sub-Zero Products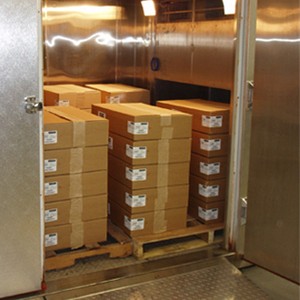 The term "package test" is a generic term which relates to a large variety of testing methods. Each method, however, simulates conditions that a package may experience during transit. Due to the large variety of shipping methods available, the required test methods are broken down into several categories. These categories can be based on size, weight, type of container, and type of environmental variable.

Our package testing lab is equipped to perform a large variety of ISTA testing and ASTM testing. There is a major distinction between different types of package testing based on whether the simulated conditions consist of static or active environments. A static environment typically consists of environments where the products do not physically move during the test. An active environment, by contrast to static, would consist of tests such as shock, drop and compression testing where the package is physically stressed, often to test package integrity.

We are proud to offer package testing to a wide variety of specifications. For more information on individual test standards, view full specifications list.