Thermal Shock Testing Services
Service Detail from Cincinnati Sub-Zero Products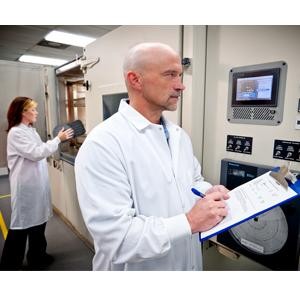 Our test laboratories offer a large selection of thermal shock chambers for your testing needs. Thermal shock testing is designed to thermally shock and stress a product as a result of rapid temperature changes from extreme cold to hot environments. This detects latent product flaws by stimulating defects at the lowest level of assembly, before they reach your customer. These tests are designed to meet a variety of test standards including Mil-Std 883 and other electronic and commercial test standards.
Contact us today to request pricing on our thermal shock testing services.
Temperature Range
Hot Chamber: 71°C to 210°C (160°F to 410°F)
Cold Chamber: -75°C to 190°C (-103°F to 375°F)
Chamber Sizes
Up to 144 cu. ft.